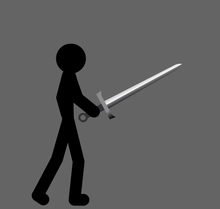 The Catapult is a long ranged rock thrower for Archidon Territory. A single Miner would control the Catapult to fire, but the Catapult cannot fire up in close range. Therefore, a Swordwrath that has half the Health as the Catapult will always be near it to defend it.
Catapult Level- Sticks and Stones: Archidons Declare War
The Catapult will continue to attack even if its Swordwrath Guard is defeated, but the Swordwrath Guard will defect if the Catapult is destroyed first.